Agile Training
---
Our training
Grow Beyond has many years of experience delivering Agile Training and Scrum Training courses both online and via traditional classroom setup.
Our unique focus lies in:
Skills for people running or working on multiple and virtual Agile teams
The leadership and people management capabilities needed in an agile organization or during digital transformation
Applying agile and lean leadership principles to increase our organizational agility
We provide tailored training and courses in Agile, DevOps, Agile Leadership, Product Discovery, Lean and Kanban, based on your teams or organizations needs.
Our classes take place either in Hinnerup, Aarhus, Copenhagen, or online.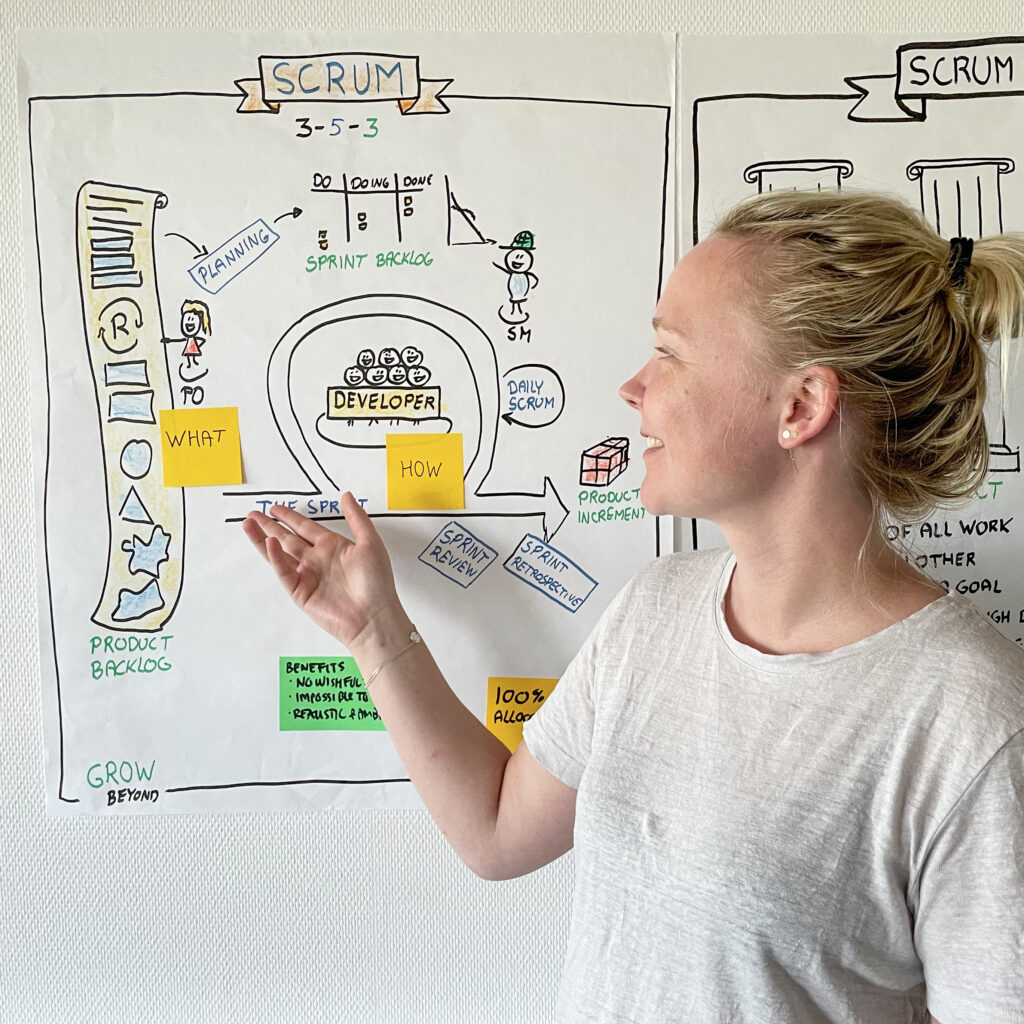 ---
Upcoming classes
---
Our courses
We offer training in Agile, Scrum, and Scrum@Scale. Our training is based on profound knowledge and practical experience. We take pride in mastering the most recent knowledge, and sustaining a large international network.
Having the right credentials is key, therefore we provide training in close collaboration with agileeducation.org, founded by the co-creator of Scrum: Dr. Jeff Sutherland. This ensures that our clients will get the best, newest and most comprehensive training available.
---