Training
Practical Product Leadership with AI
During this half-day workshop, we will dive into how AI can help product leaders create more value faster. We explore the diverse range of the AI-based tools that are available, and we concretize how they can be utilized by leaders to release resources that can then be used on other more value-creating jobs. Throughout the workshop, we will present a series of real-world cases that showcase the most effective utilization of AI-based technologies. Additionally, we will address potential pitfalls and risks associated with embarking on an AI journey, ensuring you are well-prepared to navigate the challenges. The workshop combines theoretical knowledge with practical exercises, so you can begin using AI effectively!
During the class you will learn how AI can help to:
Faster Decision-Making
Accelerate Product Discovery
Amplify Transparency
Optimize Workflows
Free-up Time for Teams and Leaders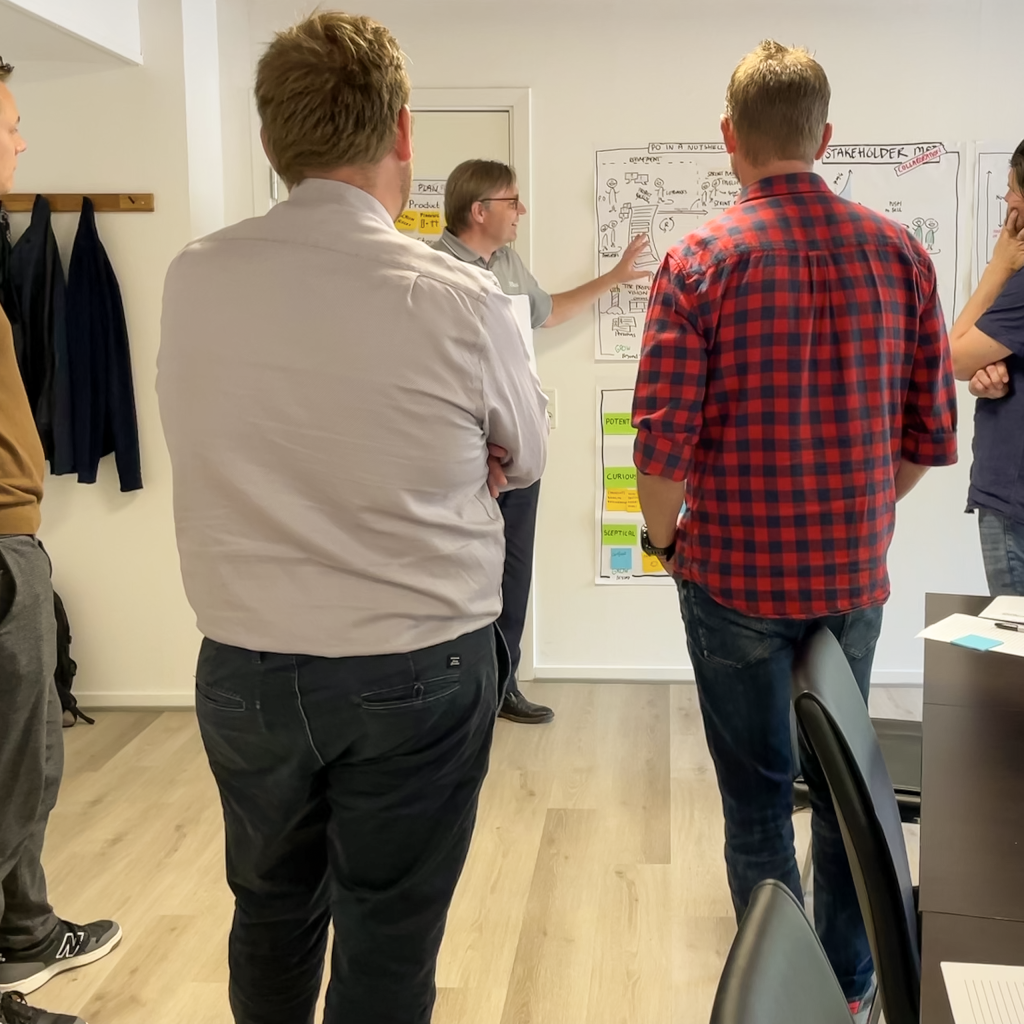 Upcoming Training
When? 24 September, 2023.
Where? Aarhus, Denmark.
Price? DKK 4,000 excl. VAT.
Who Should Attend?
Leaders at all levels who want to increase their knowledge of how AI-based technology can help leaders and teams in their daily work.
Mid-level Managers
Product and Project Managers
Product Owners
Lean and Management Professionals
Software Architects
Prerequisites?
To achieve the most from this course, participants should have a basic understanding of Agile methodologies, and the underlying frameworks. Furthermore, they should have practical leadership experience. This foundational knowledge will help contextualize the integration of AI tools in a product development environment. Attending this class will provide you with the right instruments to aid you in implementing this in your organization.


About Your Trainer
Carsten Ruseng Jakobsen is a Registered® Scrum@Scale Trainer and Registered® Scrum Trainer.
Carsten is one of the early Agile and Scrum pioneers in Denmark. His career started with Sun Microsystems in Silicon Valley, and later he returned to Denmark where he joined Systematic in 1998. Since 2006 Carsten has led change management and transformations in organizations to adopt Scrum and Agile values. He has written several articles with Jeff Sutherland, and is a speaker at international Agile conferences. Since 2017, Carsten has worked primarily with larger organizations to drive agile transformations. In most organizations he has done this with Scrum training, Agile workshops, onsite consultancy, and close collaboration with leaders in the organization.