Consultancy
---
Why Agile?
Agile is a proven way to transform your business, catalyze innovation, and accelerate profitable growth. We can help you scale Agile across your entire organization to: improve time-to-market, boost quality, raise employee satisfaction, and become a truly adaptive organization. Working Agile thus benefits the whole organization from the floor to the board of directors.
Some examples of our consulting services are listed below:
Management consulting for organizational transformation
Assessments, interviews and reporting
Agile coaching
Team mentoring and coaching
Person-to person mentoring and coaching
Individually designed talks
Individually designed training and workshops
---
Where are you on your Agile journey?
Many companies struggle with organizational transformation. This is understandable, since the list of common challenges for organizational change is long, and the change is often complex.
We offer various types of assessments that give you valuable information about your current situation. Our assessments are based on solid experiences based on theory with traditionally recognized frameworks like CMMI and PMI, and modern agile frameworks like SAFe and Scrum@Scale.
We work with you and your teams to create a common understanding of the current issues within your organisation. We use interviews combined with a retrospective to help teams, managers and others reflect on the current state of the organisation, formulate goals for the transformation and to take ownership of their future. We produce a comprehensive report with recommendations on next steps.
If you like to improve specific group behaviours, management skills or other organizational changes, we offer special designed assessments for your needs.
---
Agile transformation
To achieve a successful transformation, you will need to work with – and change – elements like culture, organization, management, roles and responsibilities.
With more than 30 years of experience working together with established companies, we add value to our customers journeys towards becoming modern and fast responding organizations.
Why Grow Beyond:
We are agile pioneers, among the first in Denmark to work with agile frameworks like Scrum, SAFe and others.
We know how to adopt agile in organisations regulated by governance like CMMI, FDA and more.
We know how to adopt agile in non-IT organisations.
Among others we have helped the Ministry of Taxation and various infrastructure departments.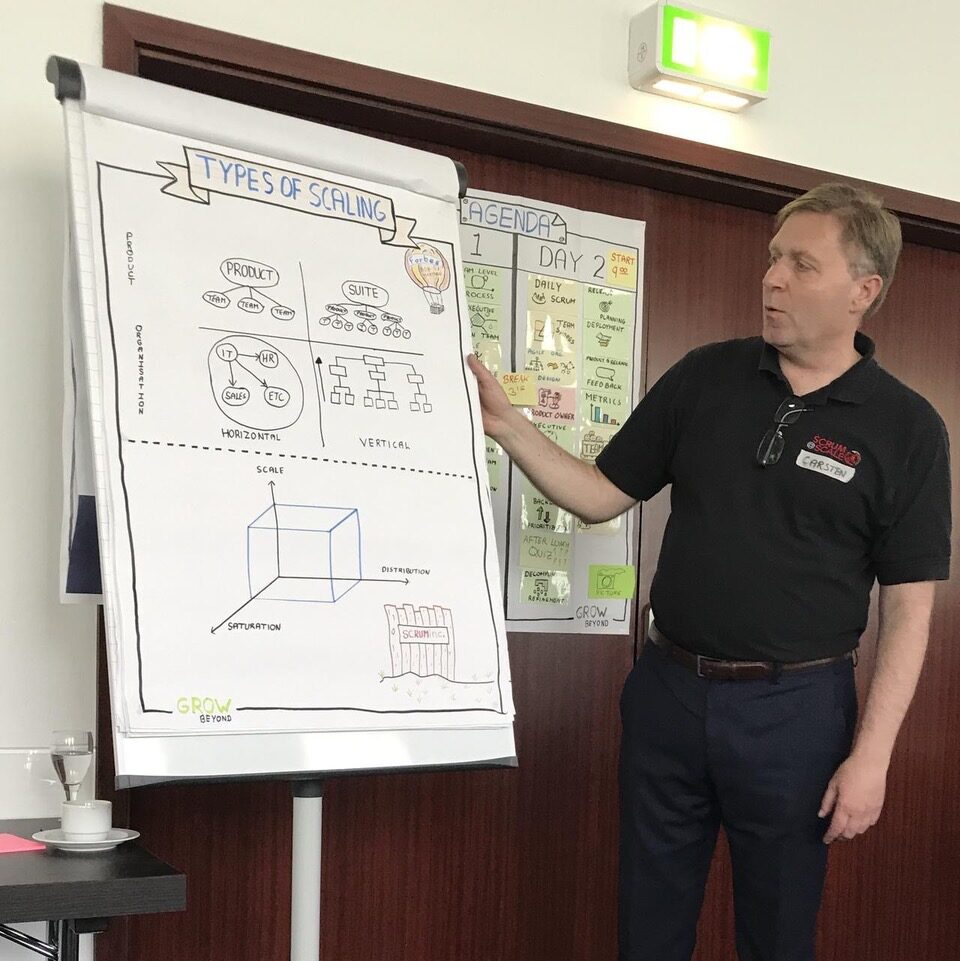 ---